Superior quality homes from concept to completion
Attention to detail. 
Stunning finished products.
BAYSHORE CONSTRUCTION specializes in custom Residential, Commercial, and Industrial Construction and offers comprehensive Project Management. With a clear focus on exceeding our client's expectations, every Bayshore project receives personal attention – our conscientious builders ensure that even the smallest details meet your criteria.
Project management.
Professional finishes.
Lots of extras.
We're all about the Details
Bayshore Construction makes every effort to accurately reflect prices, descriptions, specifications, designs, dates, plans, images, availability and all other information related to properties and/or property purchasing procedures.
The next level of build-quality and communication
Bayshore Construction Inc.
Whether you are looking for a custom home builder in Parksville, project management in Qualicum Beach or trucking and excavation services in the Oceanside area: Bayshore Construction Inc. can assist you with all your home building needs.
"What a great experience we had in the building of our house with Rob and his team of Bayshore Construction. They provided us with a wonderful almost stress-free service. Two things that I would like to mention; they provided great communication and understanding, and the trades were well organized and professional."
"First of all, we love our beautiful home and so appreciate the quality of workmanship and materials. There is something special about the Bayshore team and their commitment to taking such good care of their clients right through the entire process & beyond. Before choosing Bayshore we had met with other builders & viewed other properties in the Parksville/Qualicum area. We chose Bayshore Construction because of the builder's integrity, honesty and professionalism in dealing with us."
"Hi Rob and Staff, Pat and I would like to tell all of you how happy we are with our new home. Between Pat and I, we have had 6 homes built over our lifetime. We have to say that the workmanship in this home is far superior to any of our other homes. This home and build was first class all the way. It was a problem-free build from the day we signed the papers, to the day we took possession. Not only was the home built first class but it was a pleasure dealing with Bayshore Construction. Not to mention our landscaping and concrete work was all performed to look great!
Great work Bayshore Construction and all your staff. Thank you for our forever home! Great Build!"
"A huge thank you to Rob for custom building our house exactly as we had asked with a little more added by yourself and your great ideas. I am especially over the moon for so much cupboard space and the pantry is to die for it is housing all my kitchen things and I have plenty."
Bayshore Construction Inc.
Best of Houzz 2021
Bayshore
New Show Home (Lot 13)
SOLD - 587 Duggan Lane - $1,125,000 + GST
2045 square foot 3 bedroom. 3 bath with open concept. With bonus room.
Discover the Bayshore Advantage
Bayshore Interior Design
by Selena Wilson
Bayshore's in-house design team strives to take away the stress in design decisions by offering expert advice. Selena, our customer service and design specialist, developed a love for home décor and design while working in the building supply industry for 14 years. Her passion grew as she merged into installed sales, acting as a project manager and coordinating trades. In this position, Selena quickly became a valued point-of-contact for clients seeking to integrate their personal style into their home finishings. Selena then took on the challenge of managing the lighting department in which she explored her aptitude towards working with light not only to elevate the style and colour of a room but to create a certain sense of atmosphere and mood. While in this position, Selena worked closely with local builders, offering lighting consulting and designing home-specific light packages. Soon to follow, her advice was recommended and sought after for a multitude of home design aspects including flooring, painting and kitchen arrangements. Recently, Selena has been expanding her knowledge and completing her Diploma at the Interior Design Institute.
"I am happy to be of service through Bayshore Construction and offer Property Staging and Styling, colour consultations and design.
Colours and lighting present in your home can affect your mood and overall wellbeing and even alter the perceived size of your space. By assisting with your design decisions, I can assure a relaxed, enjoyable and even fun design experience while working together to make your vision reality."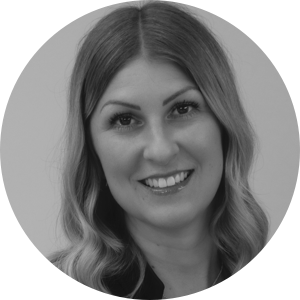 Box 781
Parksville, BC
V9P 2G8